I'm not quite sure what to call these blocks, but whatever the name I think they are soooo cool. The blocks can be flipped around and can make over fifty different sayings.
You need 15 wood blocks for this project.
I sanded and painted all of the blocks.
I then stenciled the blocks with black paint. There is a downloadable cheat sheet found
here
, that tells you what letter to put on each block and the blocks are numbered to make it easy to make the words. The cheat sheet also has all the different phrases the blocks can make. I also found that the blocks can say more than shown on the cheat sheet. BONUS!
I then took my sander and sanded the blocks giving them a more rustic look.
Now the blocks are ready to make fun phrases like this one. My littlest will be having a birthday in a couple of weeks, really excited to be able to display my blocks.
Since Valentines is Monday I thought I would show you how cute this one is, it actually can say "Valentines Day" plus the heart, but I don't have a space long enough for all of the blocks, since this phrase doesn't stack.
Linking to: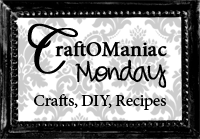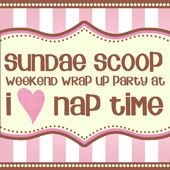 Skip to My Lou